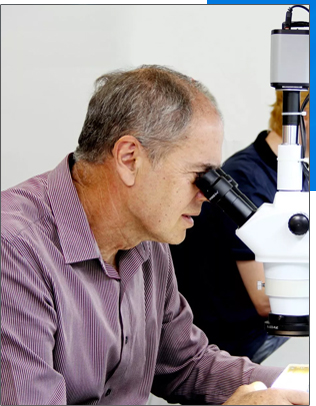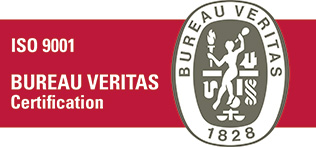 PROBELOGIC
ProbeLogic was founded in 2002 to meet the growing demand for better cost efficiencies, in the diagnostic imaging sectors of the Australasian healthcare environment. Approximately 25% of transducers in clinical use, have some type of undetected fault or performance inhibiting structural defect.

Approximately 2 out of 3 transducers previously thought to be 'faulty', can be successfully repaired and returned to service.

Previously, the only option for the operators of diagnostic ultrasound equipment was to purchase a NEW transducer from the equipment manufacturer.

The average cost of ProbeLogic transducer repairs are only a fraction of the cost of a NEW transducer.

With over 80 years total experience in the field of medical diagnostic ultrasound and biomedical engineering and ISO9001 certification, Probelogic's professional team will ensure the delivery of cost effective solutions, to diagnostic ultrasound service providers.

Our focus is the provision of premium quality repairs and excellent customer service.
Meet the Team
Ashley
Director
Ashley is a technical master. Straight out of university, he delivered technical solutions for companies like Woodside Petroleum and Siemens, working on projects from radiation safety to data management. Now, he heads the research and development team of ProbeLogic and is responsible for our international laboratories. When he is not working or spending time with his family, you can find him in the park flying his quad-copter.
Alan
Director
After graduating from London Colleges' Electronic Engineering department, Alan moved to Australia before co-founding his first biomed company, Medical Technologies, in 1989. After its acquisition, he then founded ProbeLogic in 2002 and serves as an executive director. Alan has been involved with ultrasound since the late 1970's when we only had "A" and "M" mode scanners.
Being a keen amateur radio operator, he can be found most evenings on the 40 meter band – call sign VK6AF.
Sue
Assistant Director
Sue is the "heart and soul" of the company, whether it's the purchase of a full probe lab or the simplest of probe repairs, Sue has her finger of the pulse and makes sure all goes smoothly.
Sue has been with the company since conception in 2002. Her interests are her family, photography and yoga.
Nikki
Office Manager
Nikki first joined ProbeLogic in 2015 and apart from a short stint back in Scotland, she has been making sure our customers are happy and ProbeLogic runs smoothly.
Nikki's interests include travelling and gardening.
Seohyeon (Leila)
Service Manager
Leila moved to Australia and joined ProbeLogic in 2014. Her experience in nano-technology has made her ideally suited for the advanced probe repairs. Leila's knowledge and friendly personality has enabled her to take on the role of head lecturer for the international training program.
Callum
Electronics design engineer
Callum joined ProbeLogic in 2019. His passion for Electronics design and his attention to detail are second to none. If you ever get in a conversation with Callum, make sure you don't get him talking about power supplies otherwise you'll be there all day.
In his spare time Callum enjoys chocolate and baking desserts as well as spending time with his dog.
Ben
Electronics Technician
Ben joined ProbeLogic in 2015. His enthusiasm and interest for anything technical has made him an ideal person for our research and development section.
Ben's interests include building electronic projects.
Danica
BookKeeper
Danica joined the ProbeLogic team in 2018 as our bookkeeper. Danica is passionate about streamlining financial processes, and was the MYOB Young Bookkeeper of the Year in 2019.
When Danica is not working she enjoys spending time with her animals and gardening.
Charlie
Mechatronics engineer
Charlie joined ProbeLogic in 2019 as a mechatronics engineer. His passion for anything with a motor is absolutely overwhelming.
In his spare time, Charlie enjoys building robots and 3D printing.
Dion
Maths/Physics Consultant
Dion joined ProbeLogic in 2019 and has a very strong background in maths and problem solving. He is an expert at developing new ways to solve problems.
In Dion's spare time he enjoys trying new foods and making furniture
Astyn
Administration
Astyn joined ProbeLogic in 2021. Astyn's lovely smile is likely the first thing that you'll see walking through our doors.
Astyn's interests include self-improvement, health, and learning (especially about the human body and how it works!). You can often find her outdoors exploring her love for nature and new places.
Ashlee
Director's Assistant and Marketing Manager
Not to be confused with Ashley#1, Ashlee #2 joined the ProbeLogic team in 2021. It is likely her advertising which you'll see plastered on all of our media.
Ashlee's interests include reading, netball and confusing people who mistake her for the director in emails.