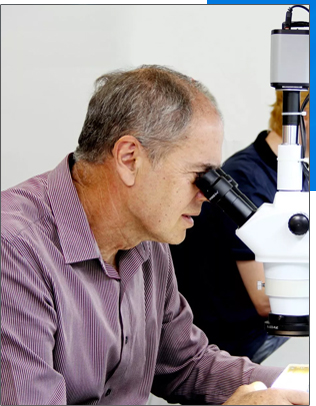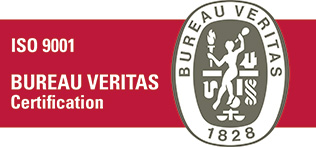 PROBELOGIC
ProbeLogic was founded in 2002 to meet the growing demand for better cost efficiencies, in the diagnostic imaging sectors of the Australasian healthcare environment. Approximately 25% of transducers in clinical use, have some type of undetected fault or performance inhibiting structural defect.

Approximately 2 out of 3 transducers previously thought to be 'faulty', can be successfully repaired and returned to service.

Previously, the only option for the operators of diagnostic ultrasound equipment was to purchase a NEW transducer from the equipment manufacturer.

The average cost of ProbeLogic transducer repairs are only a fraction of the cost of a NEW transducer.

With over 80 years total experience in the field of medical diagnostic ultrasound and biomedical engineering and ISO9001 certification, Probelogic's professional team will ensure the delivery of cost effective solutions, to diagnostic ultrasound service providers.

Our focus is the provision of premium quality repairs and excellent customer service.
Meet the Team
Ashley
Director
Ashley is a maestro in the field of technology. After stepping out of university, he utilised his skills to provide innovative technical solutions for prominent companies such as Woodside Petroleum and Siemens, embarking on diverse projects ranging from radiation safety to comprehensive data management. Currently, he leads the Research and Development team at ProbeLogic, overseeing our international laboratories and pioneering cutting-edge approaches.
A man of many interests, Ashley balances his busy professional life with the joys of personal time. Apart from his work and dedicating quality time to his family, he can often be found exploring the wonders of the great outdoors. He is a passionate caravanning enthusiast, relishing in the thrill of journeying across scenic landscapes with his mobile home. On days of tranquility, he engages in the hobby of flying his quad-copter at the park, encapsulating his zest for technology and the outdoors.
Alan
Director
After graduating from London Colleges' Electronic Engineering department, Alan moved to Australia before co-founding his first biomed company, Medical Technologies, in 1989. After its acquisition, he then founded ProbeLogic in 2002 and serves as an executive director. Alan has been involved with ultrasound since the late 1970's when we only had "A" and "M" mode scanners.
Being a keen amateur radio operator, he can be found most evenings on the 40 meter band – call sign VK6AF.
Ila
Assistant Director
Ila joined ProbeLogic in 2011 and comes from an accounting background. With her exceptional organisational skills, she ensures seamless and efficient flow of systems within the organisation.
Ila finds joy in various activities. She relishes dining out, savoring the culinary delights that the world has to offer. Exploring the latest trends and finding unique treasures through shopping is another passion she indulges in. Additionally, Ila loves to embark on adventures with her family, travelling to new destinations and immersing themselves in different experiences.
Danica
BookKeeper
Danica joined the ProbeLogic team in 2018 as our bookkeeper. Danica is passionate about streamlining financial processes, and was the MYOB Young Bookkeeper of the Year in 2019.
When Danica is not working she enjoys spending time with her animals and gardening.
Ketesse
Chief Operating Officer
Meet Ketesse, who embodies expertise, technical acumen and an adventurous spirit. With an extensive background as a scientist and technical officer, Ketesse has a knack for unravelling intricate puzzles and finding innovative solutions. But what sets her apart is how approachable and down to earth she is. Ketesse firmly believes that technology should empower and enrich lives, and her friendly and down-to-earth nature reflects this belief.
When not at work, you'll find Ketesse volunteering or venturing off the beaten path, seeking thills in outdoor activities, and embracing new experiences.
Kerry
Administration
Kerry joined ProbeLogic in 2023 but has joined us with over 16 years of working within the biomedical service industry. She has vast experience in various administrative roles, but mostly as a service coordinator and an accounts officer. Her priority is always the customer's needs and attention to detail is paramount!
Outside of work she loves being outdoors and camping trips with her family, walking anywhere with a beautiful view, morning or afternoon tea and anything crochet related.
Alice
Junior Administration
Alice is hardworking and thrives in fast-paced environments, loving to take on new challenges. From problem solving to collaborating with her team, she's always striving for success.
Alice is a nature-loving adventurer. When she's not busy working, you can find her exploring the great outdoors and indulging in some luxurious experiences. Whether it's enjoying a relaxing spa day or treating herself to a fancy dinner, Alice loves adding a touch of luxury to her adventures. From snorkelling at Conto campground to pampering herself, Alice believes in finding the perfect balance between nature and indulgence.
Charlie
Mechatronics Engineer
Charlie joined ProbeLogic in 2019 as a Mechatronics Engineer. His passion for anything with a motor is absolutely overwhelming.
In his spare time, Charlie enjoys building robots and 3D printing.
Pema
Field Technician
Pema's proficiency extends to various areas of electronics, including analog and digital circuit design, PCB layout, microcontroller programming, and signal processing. Driven by a continuous desire to learn and adapt to emerging technologies, Pema stays updated with the latest advancements in the field of electronics engineering. He consistently strives to transform ideas into reality, making a lasting impact on the world of technology.
Outside his work, he enjoys biking and exploring new places.