Currently we have a probe in our laboratory for investigation. It is a Siemens/Acuson V5Ms TOE/TEE probe in which the customer was complaining about poor image quality. Our acoustic report suggests the probe has approximately 10% of elements non firing as can be seen in the image below

The issue is almost certainly caused by a significant knock to the head of the probe as can be seen in the image below.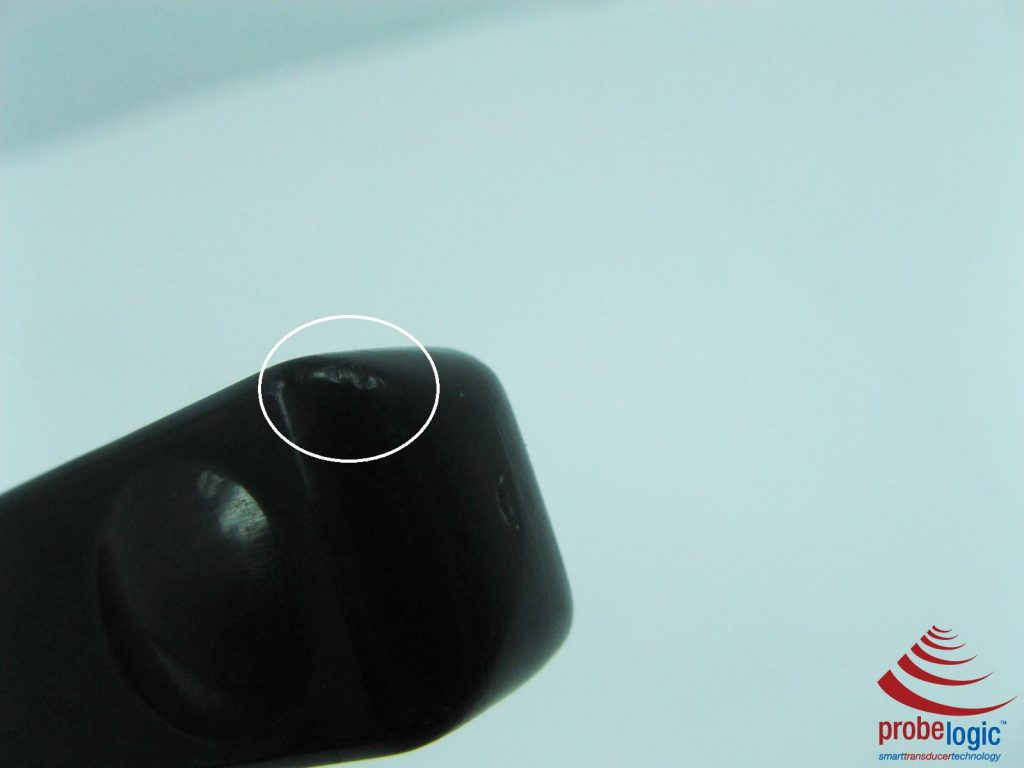 Now if we compare a good V5Ms ultrasound image from the same phantom on the same ultrasound system. Firstly the good image, you can see how clear the phantom dots throughout the image are: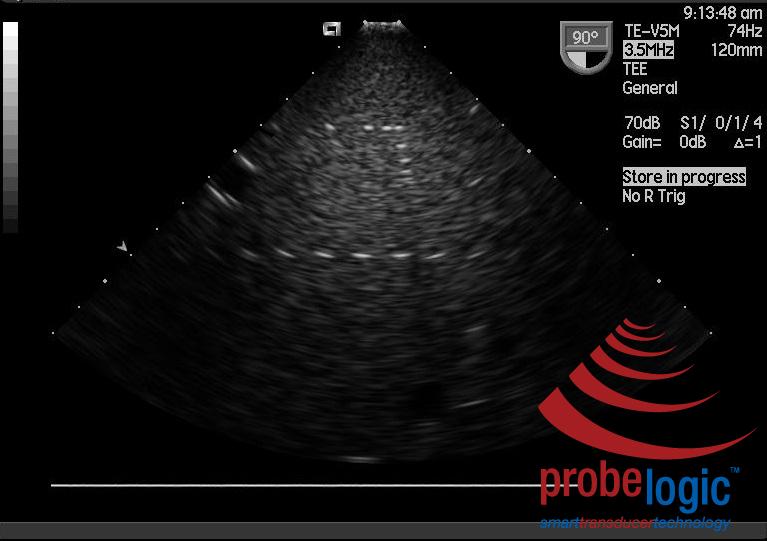 Now comparing with an image taken from the faulty probe: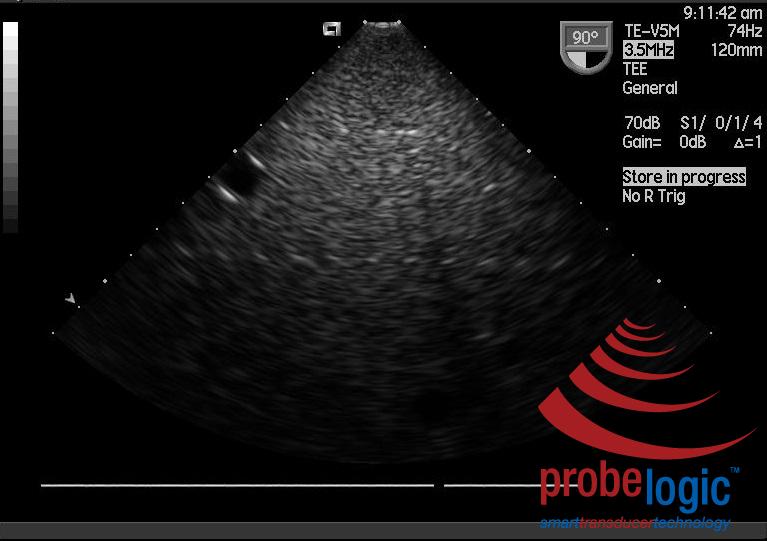 With such gradual deterioration, it is sometimes difficult to recognize the problem as it just gets more and more difficult to scan patients. Get your probes acoustically tested today to be sure.