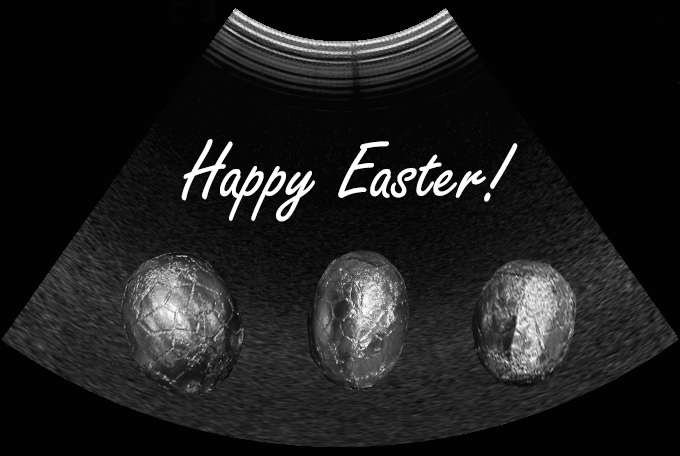 Have you been eggs-periencing interference on your ultrasound images? We'd be egg-static to help out!
ProbeLogic is here with all your ultrasound solutions, whether it be repairs, service contracts, lab opportunities, cost-saving consultations, or simply egg-cellent advice!
Please note: we will be closed from the 15th-18th and back again first thing Tuesday morning.
From all the team at ProbeLogic, we hope you have a wonderful, safe Easter holiday!