The Story of Probelogic's Success 
It's incredible to think that 14 years ago, which has gone by in the blink of an eye, Probelogic was created. It was created out of a need to give people an affordable alternative for when their Ultrasound transducer failed. On that time the only option was to purchase a new one. With our valiant efforts, we are now able to provide transducers repair in far less cost than the new one. Below is a timeline of just a few of the strategic milestones Probelogic has achieved in the past 14 years. It's exciting to think what the next 14 years will bring!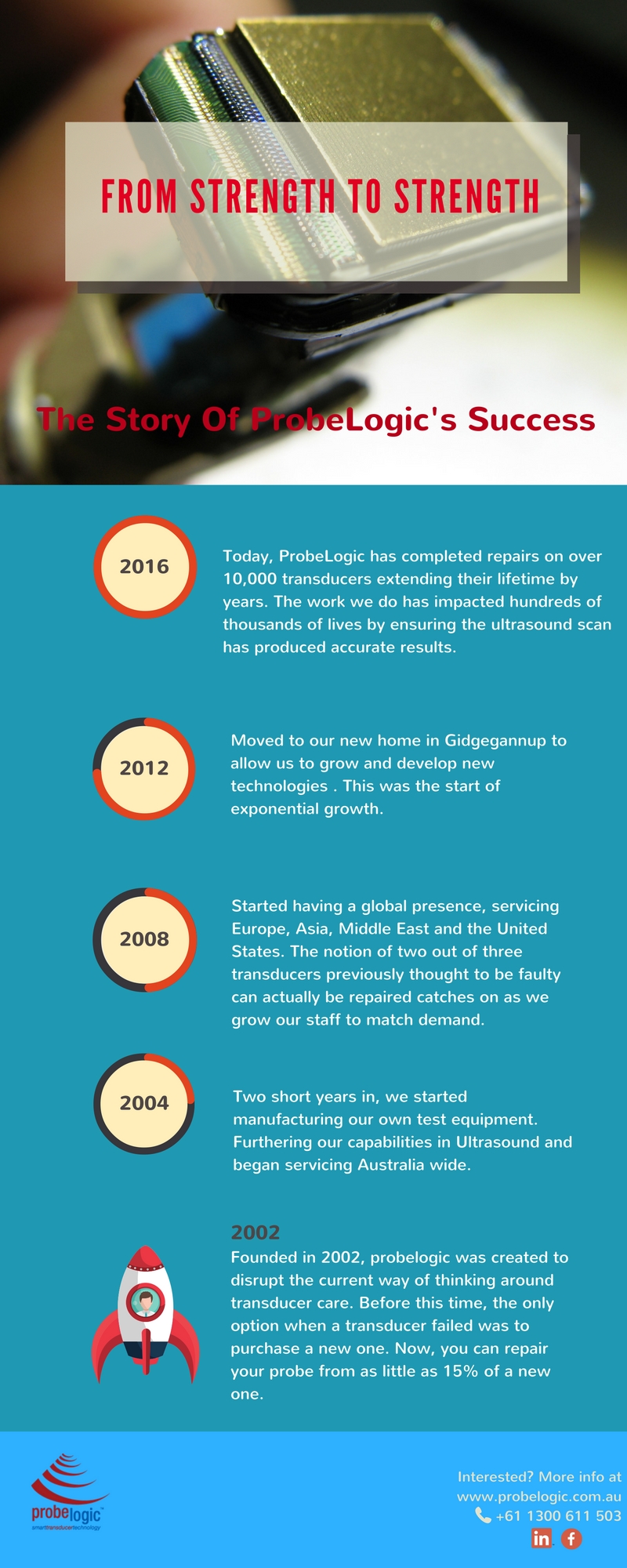 You can also download the PDF Version here.